Kimi heads up the Estate Planning and Wealth Protection team and is a member of the Society of Trust and Estate Practitioners. She understands the complex and delicate nature of family estate planning, the technical requirements around probate and estate administration, and the importance of preserving wealth for future generations. Her advice is accurate, commercial, strategic and tailored to each situation.
Significant matters
Preparation of international succession planning instruments for high net worth clients
Obtained Grants of Representation of International wills
Administration of estates in excess of $30 million
Representation of trusts in Family Law disputes
Representation in complex trust disputes for trustees and beneficiaries
Areas of expertise
Wills
Testamentary trusts
Probate
Estate administration
Estate litigation
Trusts
Asset protection
Intergenerational structuring
Family constitutions
Family loan arrangements
Guardianship and administration applications
Superannuation binding nominations
Powers of Attorney
Business Succession
Kimi also contributed to the Australian chapter of the Lexology GTDT Private Clients Guide.

Start your Estate Planning online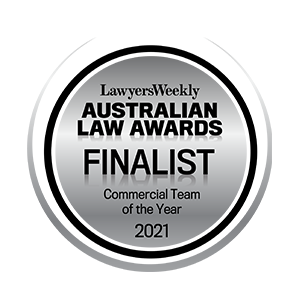 It is probably fair to say that a lot of people who have heard of these two phrases think they are the same thing. However, that is not the case. While both concepts exist under the Australian Consumer Law (ACL), they are distinct and operate independently from each...