Estate Planning & Wealth Protection
VIEWED THROUGH A DIFFERENT LENS
Estate Planning & Wealth Protection is more than just the preparation of Wills and powers of attorney. It is about ensuring that the right structures are in place for the transition of wealth to the next generation. Asset protection, taxation benefits and minimising family disputes are just the beginning.
You need to be certain of the best way to pass on your personal, trust and business assets, whether during your lifetime or at the time of your death. Our team has extensive experience dealing with both simple and complicated estates. With more clients coming to us with involved needs and blended families, our experience with problematic relationships and complex structures ensures that your different needs will translate to a tailored plan.
We offer a unique and multidisciplinary service when it comes to providing you with advice. There is no 'one size fits all'. We work closely with you, your family and other professional advisers like your accountant, banker and financial planner to obtain a holistic view of your structure and to tailor advice to your unique needs.
Take a view through a longer lens.
Our Estate Planning & Wealth Protection legal expertise includes:
Estate Planning
Estate Administration
Estate Disputes
Business Succession Planning
Family Succession Planning
Our Estate Planning & Wealth Protection Team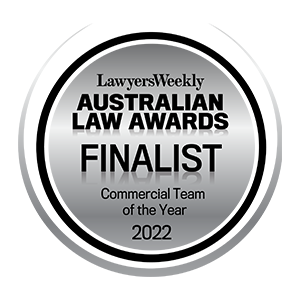 Estate Planning & Wealth Protection Insights
ARE YOU READY TO LOOK AT LAW FROM A DIFFERENT PERSPECTIVE?