VIEWED THROUGH A DIFFERENT LENS
All owners and managers of businesses, no matter the size, need to protect and enhance the business by working closely with Commercial lawyers who truly understand that getting it right matters. That goes beyond having the best document. It means relevant, sensible, strategic and valuable advice on all of the issues we see, not just the legal ones. 
Our Commercial Law Team act for a wide range of clients, from family owned businesses to investors and entrepreneurs in a variety of markets and industries, delivering strategic advisory and large scale transactional services.
Our expertise and ability to understand and manage risk, to take a holistic view, enables us to add real value and help your business move forward. We act as business advisors so that our advice not only addresses a specific need, but also integrates with your business strategies and objectives. It's how we view things.
Our Commercial Law legal expertise includes:
Asset Protection & Risk Management

 

Business Structuring

 

Business Succession

 

Business Transactions

 

Commercial Agreements & Contracts

 

Corporate Governance

 

Data protection and Cybersecurity
Merger, sale & purchase of business

 

Navigating Commercial & Consumer Law

 

Privacy Law

 

Trade promotions and marketing campaigns
Trusts
Publications
As the sole Australian contributor to the Lexology GTDT and Law Business Research global reference guide to Corporate Governance, Kalus Kenny Intelex are recognised as leaders in Corporate Governance Law in Australia. This guide considers the latest updates and trends, in addition to vital information around corporate governance rules and practice, rights of shareholders and employees, corporate control, board responsibilities, remuneration, disclosure and transparency.
We have also contributed the Australian chapter in the International Lawyers Network 'Establishing a Business Entity International Guide'.
Online privacy, data protection and cybersecurity is front of mind for both individuals and businesses. The KKI Commercial team have contributed the Australian chapter in 'Lexology In-Depth: Privacy, Data Protection and Cybersecurity Law Review'.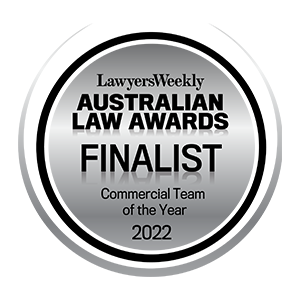 ARE YOU READY TO LOOK AT LAW FROM A DIFFERENT PERSPECTIVE?