Motorsport and Automotive
VIEWED THROUGH A DIFFERENT LENS
Whether your passion is for motor racing, collecting historics, managing teams, retailing at the big end of town or dealing in spare parts, you want to be backed by advisors that get your game.
Commercially savvy lawyers who can protect you, understand your complex needs and fight for you when you need them to, are hard to find. Having someone who can do all this, whilst having an innate understanding of your passion for motorsport, is unheard of.
Our deep understanding and passion for motorsport and automotive comes from experience.
Sven Burchartz heads up this area of the practice, having a unique personal understanding of motorsport and the automotive industry at all levels. In addition to being part owner in racing teams, vehicle manufacture and restoration businesses, he has competed at various levels including club, Australian GT Championships 2005 – 2008 and Porsche challenge. He is also a past Director of the Australian Motor Sport Foundation.
We help the motorsport and automotive sector by offering the following industry specific services:
Drafting and negotiating:
Driver Agreements and variations
Test Day Agreements
Disclaimers
Racing Entitlements Contracts (REC) Operating and Lease Agreements
Sponsorship Agreements
Brand Ambassador Agreements
Competition Management Agreements
Driver and race team commercial representation and management
Racing Entitlements Contracts (REC) sales, purchases and assignments
Vehicle and asset purchasing, leasing and rental agreements
Disputes
Employment Agreements
Contractor Agreements
Sporting, technical and compliance advice and representation
Providing advice on tax effective structuring
Establishing and registering tax effective structures
Providing advice on investment groups
Providing advice on advertising
Providing advice on copyright and assignments and licences of intellectual property rights
Providing advice on brand reputation and intellectual property protections including trade mark registration
Trade promotions and marketing campaigns
Our motorsport and automotive clients include:
Motorsport
Local and International Teams and Drivers in Supercars, Development Series, Indycar, Formula 3, Porsche Carrera Cup, Porsche GT3 Cup Challenge, Formula Ford, Touring Car Masters, Historics, Australian GT Championship and Speedway
Race car manufacturers, suppliers and importers
Team sponsors
Motorsport Australia (formerly, Confederation of Australian Motorsport (CAMS))
Automotive
Motor Dealerships and Dealer Groups
Industry Suppliers and Service providers
Dealership Owners and Managers
Suppliers and service providers
Finance professionals and lenders
As the sole Australian contributor to both the Chambers Global Practice Guide and the GTDT and Law Business Research global reference guide to Sports Law, Kalus Kenny Intelex are recognised as leaders in Sports Law in Australia. These guides consider the latest updates and trends, in addition to vital information around the regulatory environment, dispute resolution, sponsorship, brand and image, broadcasting and event organisation, immigration, taxation and employment issues.
Our Motorsport and Automotive Team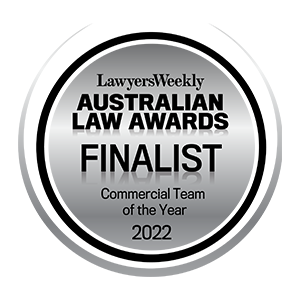 Motorsport and Automotive Law Insights
ARE YOU READY TO LOOK AT LAW FROM A DIFFERENT PERSPECTIVE?